Spenser Reich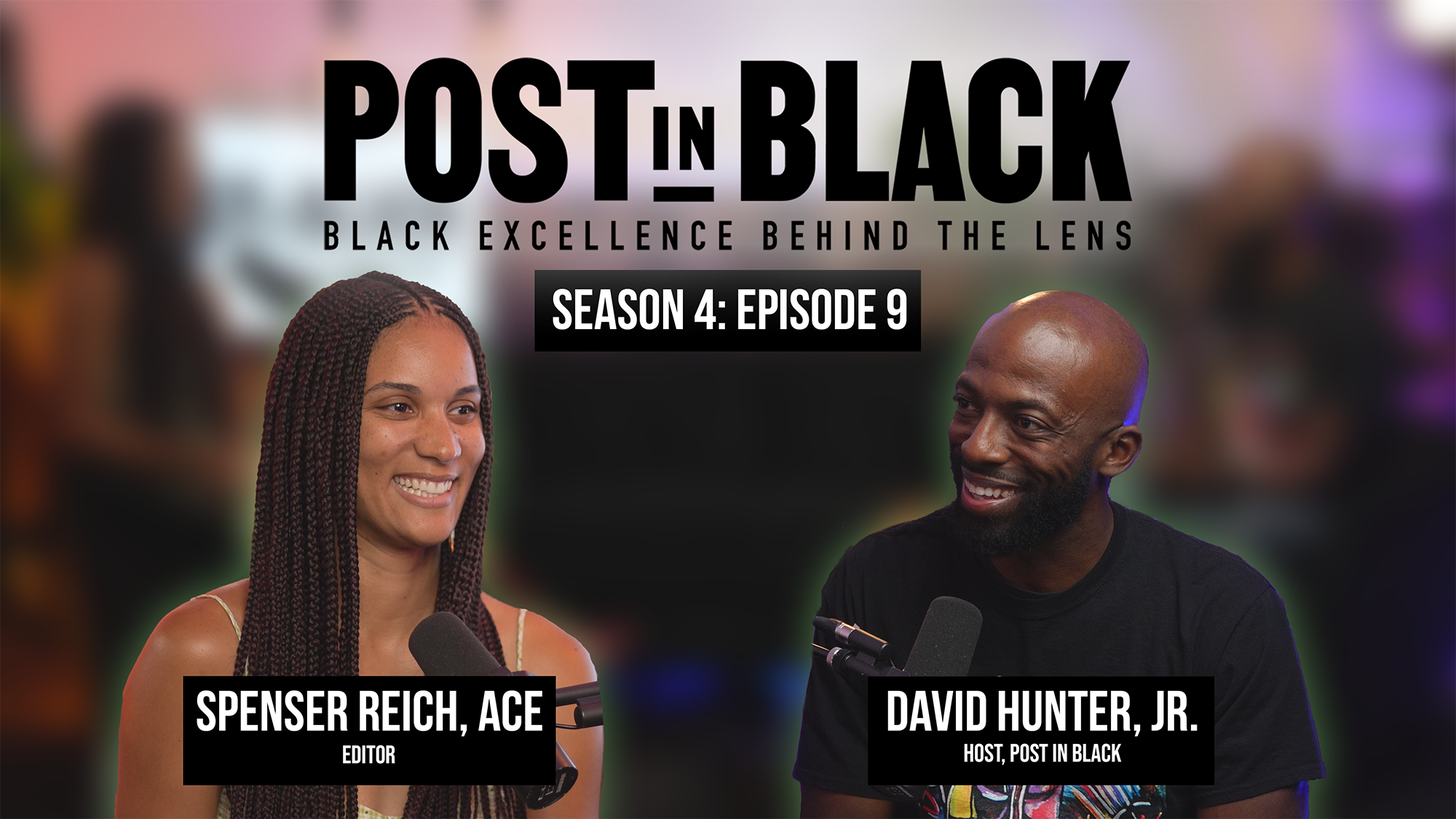 In this phenomenal conversation with editor Spenser Reich, ACE, we learn how this early science enthusiast came to be a film and TV editor on series like STARZ's Power Book IV: Force and Power Book II: Ghost.

Spenser proudly reps the South Bay, San Jose, and it was actually the conversations Spenser's parents made a point to have after going to the cinema when Spenser was young that may have offered an early inkling at what would become a professional interest. About the age of 17 or 18, she decided that she wanted to become a filmmaker because of a strong love for storytelling.

After moving to LA for film school and through a process of deduction, she arrived at an interest solidly focused on editing, coming to recognize the adoration as a 'love thing.' When it comes to Black women editors, at that time, she was only familiar with one, a previous Post In Black guest, the great Terilyn Shropshire. Spenser notes there's a specialness in what Black editors and filmmakers capture, bringing honest experiences into their work, mentioning Spike Lee, Boots Riley and Ryan Coogler.

Having edited features and episodic TV, we talk about her approach to working within both and whether or not it depends on the genre. Spenser talks about why organization is key in the editing space as well as the power of being able to work effectively in a collaborative setting with other people and why dedication to the work is so necessary. We talk the importance of building a community and helping others within the scope of networking and why Spenser says it's her mission statement.

Some of her credentials include Diarra from Detroit for Paramount+, whose executive producers are Kenya Barris and Diarra Kilpatrick, which premiered at the 2023 Tribeca Film Festival, the film, SAMSON, which won the Audience Award for Narrative Feature Film at the 2023 Asian American International Film Festival and the series, Physics Girl for PBS.