Ri-Karlo Handy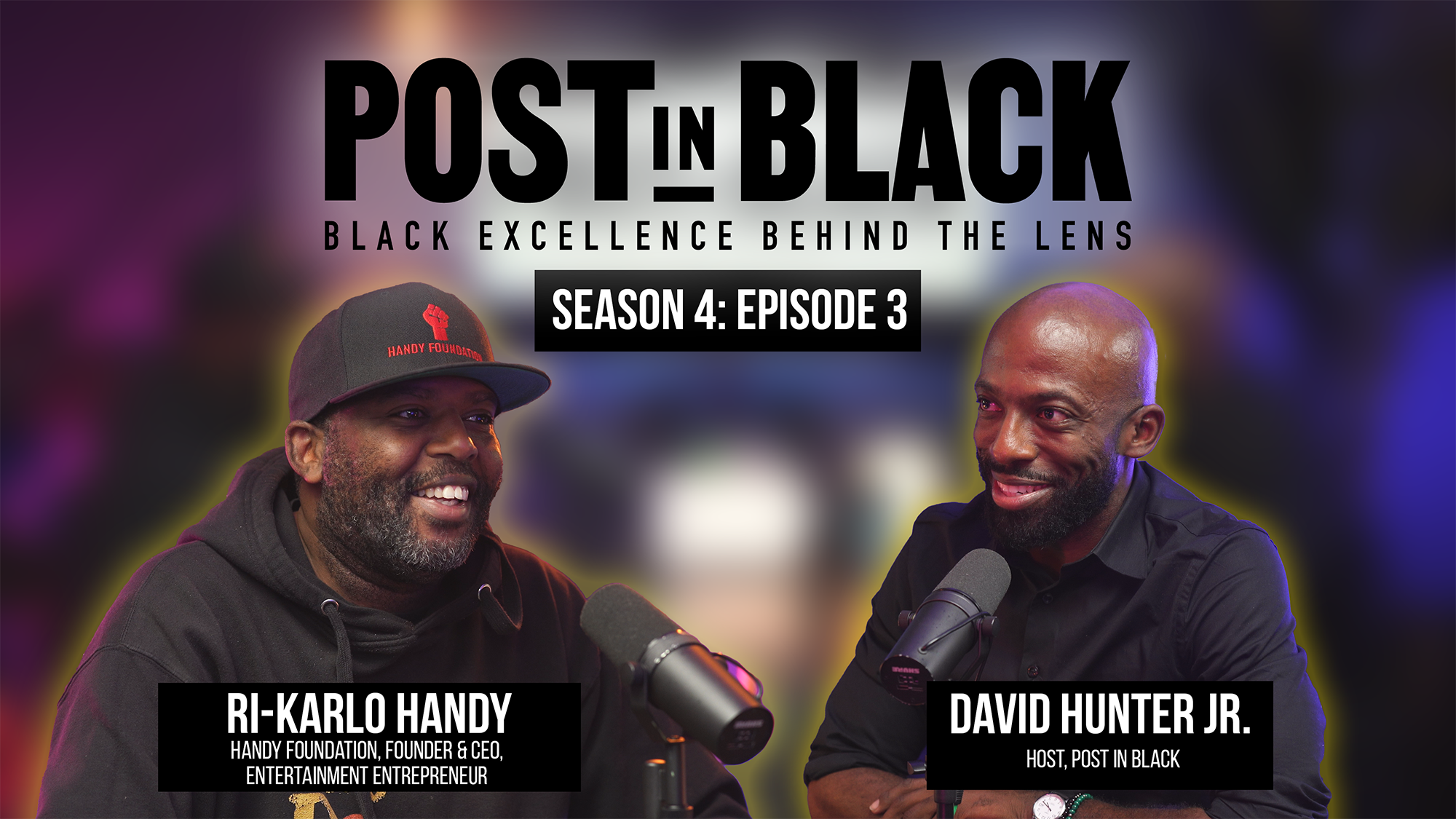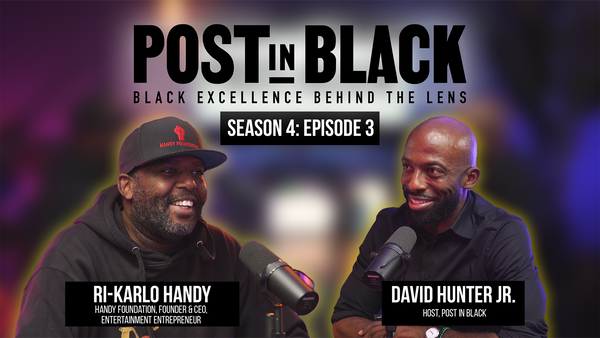 Having began his career in the entertainment industry at the early age of 14, writer, producer and editor, Ri-Karlo Handy's pathway into post-production is largely due to a television production class offered at his school while he was in the ninth grade. This early learning opportunity gave him the skills he needed to jump-start a professional path. Sadly, those programs lost funding and weren't even in existence a decade later.
In this conversation, Ri-Karlo talks about his early beginnings directing music videos. He's worked with artists, Too $hort, En Vogue and E-40 and later directed music videos for Bone Thugs-N-Harmony, Mack 10, Master P and many more. It was at the age of 22, during the reality TV boom, that he began editing for television. Ri-Karlo's currently the showrunner on the series NBC's Play It Forward: Harlem Globetrotters and just recently signed a deal with A3 Artists Agency.
He's executive produced for Making of a Black Tech Company, Greenwood: When Finance meets Literacy, Hope Village and Saints & Sinners, which he also created. While having edited for the series Love Island, MTV Floribama Shore, Jersey Shore Family Vacation, Hell's Kitchen and College Hill, this is just a short list of a wider, broader professional career, as he's the CEO of his own multi-platform media company, Sunwise Media.
He attributes his 'secret sauce' as an editor to having grown up in Germany and then moving to Oakland, California and also discusses a pivotal moment sparked by his message in a private Facebook group that read, "I NEED AN EDITOR," adding, "Looking for black Union editors, please DM" which went viral and led to a firestorm of reaction that prompted a larger, bigger discussion around diversity in the industry.
It also led to his creation of Handy Foundation, a nonprofit whose apprenticeship level training aids many in job placement for positions in film and television. The nonprofit recently partnered with the California Film Commission. The training program's diversity initiative is to help create a more accessible pathway into the industry.