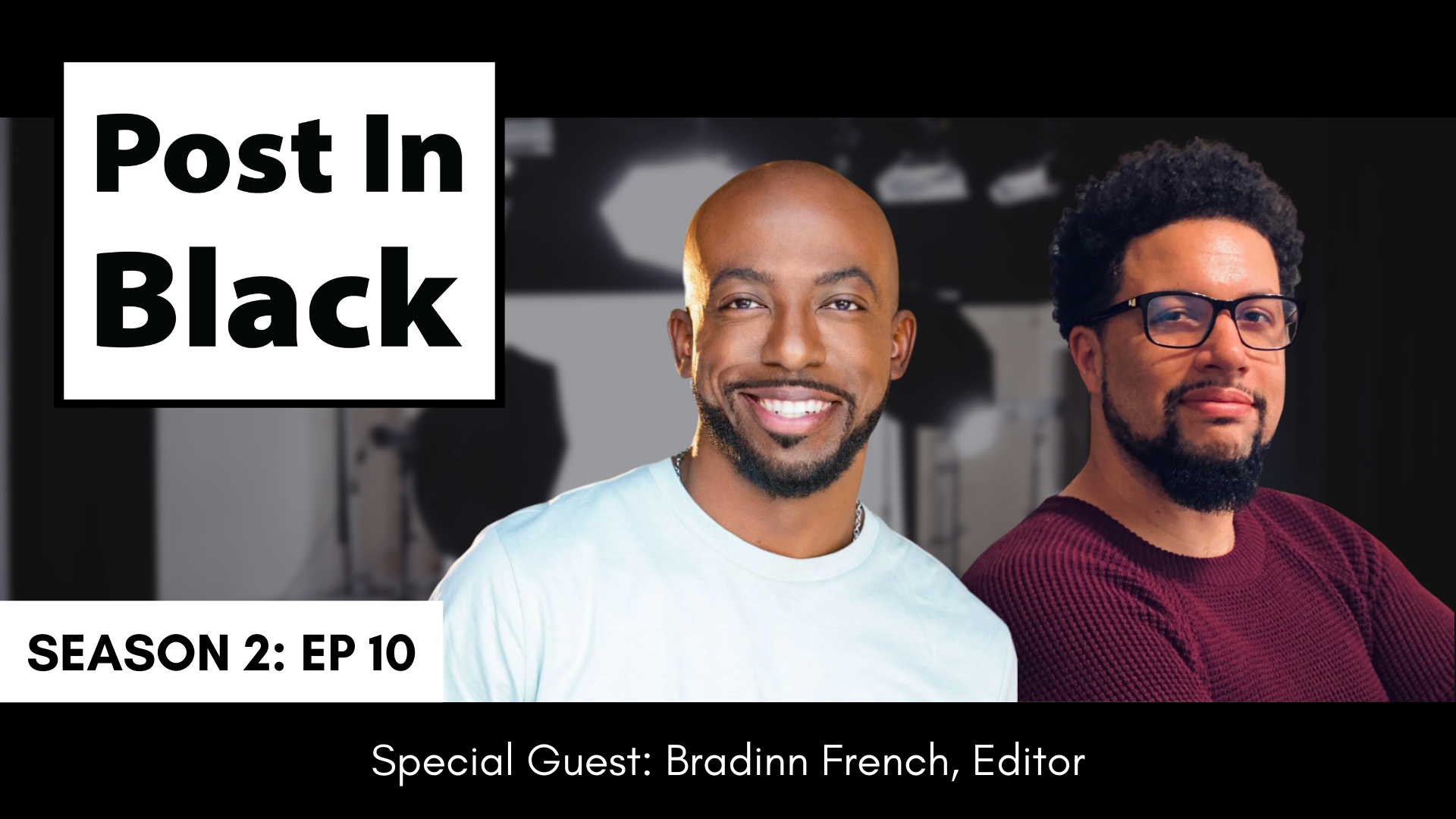 On this episode of Post in Black, Film and Television Editor, Bradinn French discusses his journey from Wisconsin to Los Angeles. Tune in to hear his story and how he navigated through the industry from #Darkgirls to #Freshprincereunion and #americanhorrorstory.
Post in Black Newsletter
Join the newsletter to receive the latest updates in your inbox.
---